As the 2022 is approaching us, naturally some of you are rethinking your life, your path and are trying to make the best personal choice for the future. Let Astrology Guide You to the New Year!
I am here to assist you in finding and realizing your way around the upcoming year, or your life all together! Here are my special offers to You!
Astrology Services
Become CLEAR about YOURSELF through the power of Vedic Astrology, so you can realize your purpose, achieve success and establish fulfilling relationships.
During these quite confusing times, with everything that's going on in the world, at work, in the family, it became difficult to understand oneself and lead a happy, balanced life. You are not alone in this – many are now questioning their career choices or are redefining their values and trying to find a way to fulfill their destiny.
I offer you a complete and comprehensive natal chart readings. It covers all areas and aspects of your life. Wealth, Happiness, Relationships and Spirituality:
Find your true self. Love Life!
Understand your Purpose. Live with meaning!
Conquer your fears. Achieve Success!
Overcome the challenges of mayor life transitions. Know what to do!
Develop fulfilling relationships. Experience Happiness!
Vanish confusion. Be Clear!
BOOK a READING at only 180 eur (Holiday season price until 1st of January)
Learn Astrology With Me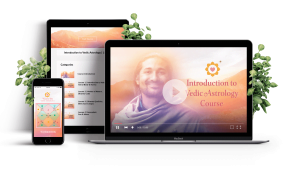 Feel empowered to make life-affirming choices, as you go on a healing and knowledgeable experience of connection to the cosmos.
From understanding each planet's and sign's archetypal characteristics to forecasting the future, with Vedic astrology you can learn to navigate your life by understanding yourself better and knowing what's going on energetically in the world. Learning astrology can help you overcome the most challenging times. You can also use the knowledge to increase quality of your relationships & your life as well as benefit your business.
Join my Vedic Astrology courses to keep the right path in life!
ASTRO COURSE – Special Prices Until 1st January
SPRING OF YOUR HEART" – my book
And finally I am very excited to share with you that my book "The Spring of Your Heart" is already available in ENGLISH! The book has been originally written and published in lithuanian back in 2019 and I am very excited that this Holiday season it can already reach it's international readers!
Gift this to yourself and your loved ones!
The Spring of Your Heart: Your personal guide to a happy and fulfilled heart through the life-changing power of Eastern wisdom